ILLUMINATED LOVE ARCH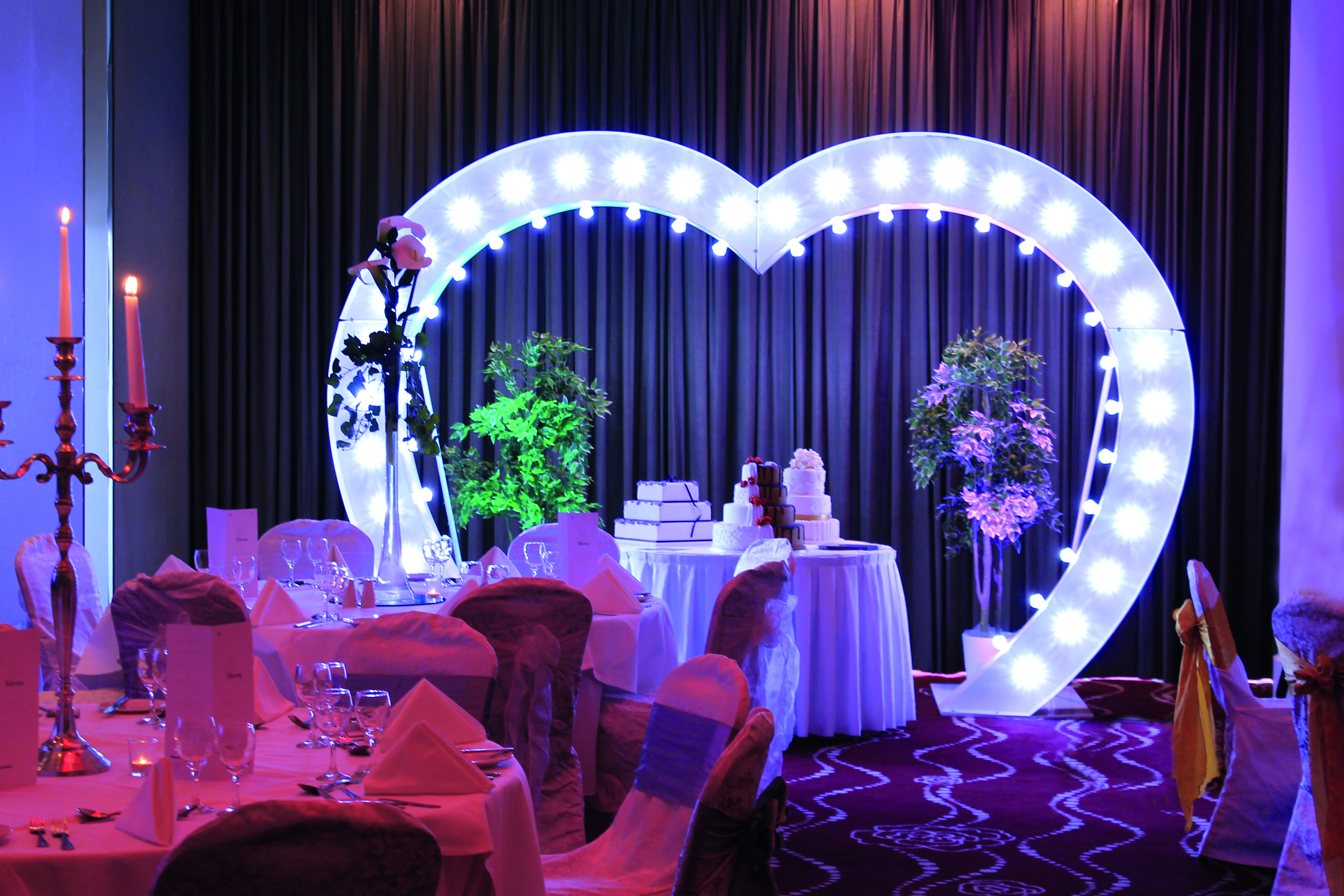 Light Up Heart Shaped Arch for hire Ireland
Looking to add a bit of glamour to your wedding reception? Look no further! Here at Infinity Wedding Services we have just the prop to make an eye-catching statement no one at your wedding is likely to forget.
Our beautifully designed illuminated wedding archway is heart shaped and beautifully decorated with LED bulbs for that breath-taking backdrop to your momentous occasion. The Archway measures a perfect seven feet tall and is an ideal addition to any romantic occasion.
Wedding Arch Hire Ireland
The archway can be positioned anywhere you like within your chosen venue. This is how some of our most recent bookings in the Midlands area used our illuminated archway on their wedding day:
Placed just behind the bride and groom at the top table. This was absolutely breath-taking on the day and was a fabulous backdrop for those who wanted to capture the bride and groom in a photo or video.
Behind the cake – again another wonderful opportunity for photographs here. Picture you and your new spouse standing in front of this fairy-tale archway getting ready to cut your cake.
Against a separate wall for guests to take photos – one couple asked for the archway to be placed in a quiet corner where guests could come and go during the night and take their own photographs.
Without doubt one of the most popular locations for the heart shaped illuminated arch is at the entrance to the reception room. Low lights accompanied with our low-level fog machine make for the most memorable entrance and treasured photographs.
Wedding Arches for Hire Nationwide
You may have your very own unique idea for where to use our impressive 7ft illuminated heart shaped archway and we will be very happy to accommodate any requests you may have.
To learn more about the archway and how it can leave a lasting impression on your big day, please feel free to get in touch with a member of the team here at Infinity Wedding Services. Call (086) 4046260 for a free no-obligation quotation today and let us make your wedding day as special as you deserve.