MOOD LIGHTING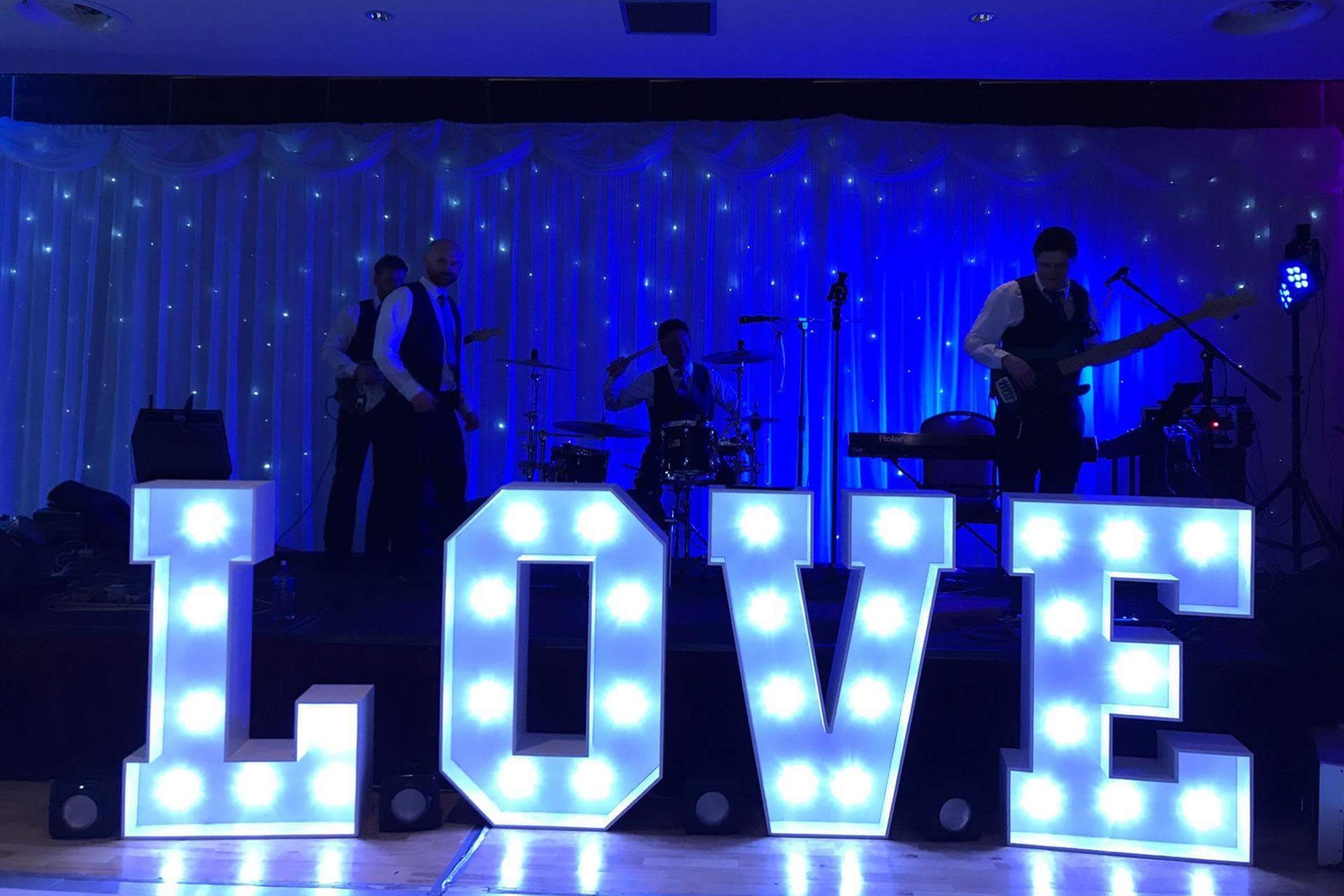 Atmospheric Mood Lighting for your wedding venue, available throughout Ireland
Here at Infinity Wedding Services, we are delighted to offer you a state of the art lighting solution for your big day. We provide and install an elegant mood lighting solution that can be easily added to any room or venue; the lighting is discrete and lends a hue of the colour of your choice to your special occasion.
Mood Lighting solutions add a certain something extra to a room that could otherwise be lacking in atmosphere and has proven the perfect addition in venues that may not be able to provide you with the colour scheme or lighting solution you desire. Our unique mood lighting service means you can choose from all of the colours of the rainbow to match your bridal party theme. We have found in particular that pinks, purples and blues seem to be a popular choice with brides in Ireland right now.
Wedding Lighting for Hire Ireland
Please do take a look at some of the images provided to get an idea just how much of a difference atmospheric mood lighting can make to your chosen venue. Perhaps you would like a lighting scheme that matches the colours of your bridesmaid's dresses or coordinates with the centrepieces on your carefully planned tables? Coloured mood lighting can also be used to make a small room look more spacious, and utilised in the correct way can add an ambience that tends to be lacking in larger venues or halls. Soft atmospheric lighting adds a touch of class to any occasion but looks particularly special at a wedding venue.
Colour choices available:
Red
Orange
Yellow
Green
Blue
Purple
Or any combination of the colours above.
Safety First: For those of you who may be concerned that additional lighting could in any way be a hazard, let us put your mind at ease. Here at Infinity Wedding Services, we use only state of the art equipment all of which has been certified to the highest EU standards and above. The mood lighting we use will never heat up so it is safe for any little hands that may brush against it or for those kiddies who may be slightly curious. Our installation is incredibly professional, quick and safe, and once set up you wont have to worry about a thing, we'll simply pop in the next day and uninstall without any fuss or worry.
Wedding Lighting Ireland.
Infinity Wedding Services offers a whole host of options to enhance your big day and we would be delighted to hear from you with any questions you may have.
For those of you who are interested in coloured mood lighting hire, please feel free to give us a call on (086) 4046260. Our team of experts are always on hand to lend advice and will be happy to arrange a demonstration with absolutely no obligation.