DANCING ON A CLOUD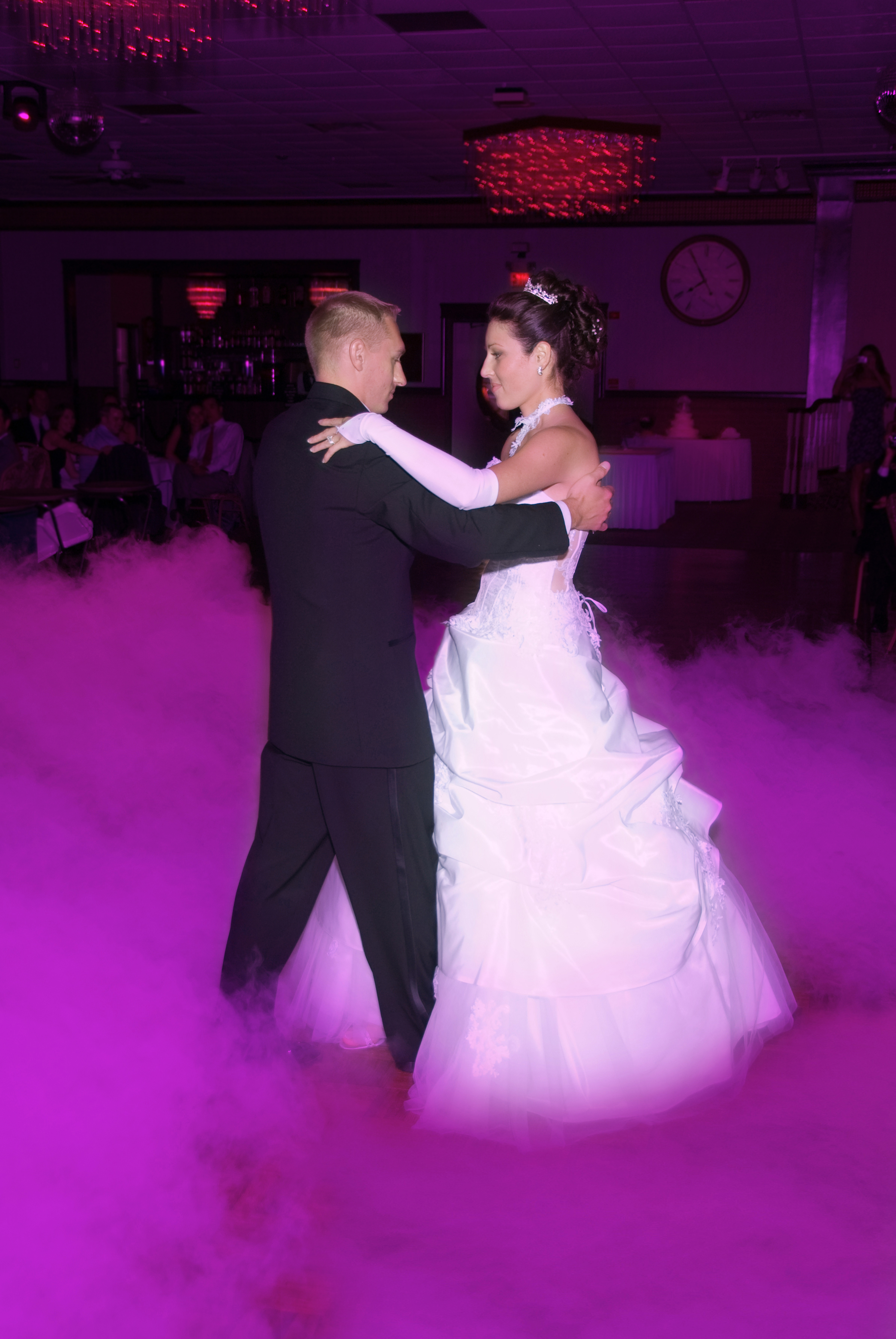 Fog Machine Hire for Weddings across Ireland
Looking for that special something to make your first dance all that more memorable for you and your guests? We have found that our state of the art low-level fog machine is just perfect for this special occasion. Take to the dance floor with your new husband or wife and be surrounded at ground level by atmospheric fog. We like to call this 'Dancing on a Cloud' – and what a wonderful way to capture the true feelings you'll be experiencing at this time.
The low-level 'Dancing on a Cloud' fog machine is perfect not just for the first dance but for any other moments during the reception that you would like to add that special touch to.
Low-Level Fog Machine Hire Ireland
Because the fog machine is situated at ground level, you can be assured that the 'fog' effect will only reach knee level at most, this gives the most wonderful ethereal illusion for your guests and family who are looking on, and will provide a great opportunity for your photographer or videographer on the day.
The fog machine can be used intermittently throughout the night or saved just for the first dance, it's 100% your choice!
To learn more about how our fog machine works and how we go about setting it up and operating it on the night, please feel free to get in touch with a member of the team here at Infinity Wedding Services. We will also be happy to provide you with an all-inclusive quote and supply references from other happy couples.
Please feel free to browse through the images on the site to get a better idea of just how special our 'Dancing on a Cloud' special effect can be.
Call Aidan today on (086) 4046260.